About Carry-On Coffee Club
The Carry-On team has been fortunate enough to travel to all different corners of the world: having the opportunity to explore the vast and beautiful cultures of this awesome planet, and embracing what we've learned along the way. Whether it's venturing across magnificent landscapes, or growing a deep appreciation for the passionate merchants of robust street markets, we've discovered a mutual affection for one thing: coffee.
We are so grateful to have tried some of the richest, brightest, and most flavourful cups of coffee. Whenever we'd find something really special, we'd make sure to grab a few bags of beans, throw 'em in our Carry-On, and bring them home to share with our friends and family. This was something we really missed being able to do over the last year. But if we couldn't get on a plane to get the beans, we were putting the beans on a plane to get to us. We want to bring you to different parts of the world with each unique roast we're featuring. To lead you on an adventure, whether familiar or brand-new, through premium coffee.
First, we had to find a roaster. Not just any roaster, but one who was passionate, dedicated, and experienced in their craft. After a handful of tasting sessions, we found the perfect one. You know how you have that special mug? And how your other mugs are great and all, but there's something about that special mug? That's how we feel about our roaster. Located in Montreal and with over 10 years of roasting experience, our renowned head roaster supplies premium, small-batch coffee beans, always perfectly roasted.
As an independent business, Carry-On is the collaborative efforts of Drake Andrews, Hawley Dunbar, Tristan Banning, and Stellar Watson. And we could not be more excited to share these carefully selected, perfectly roasted, and superbly adventurous beans with you.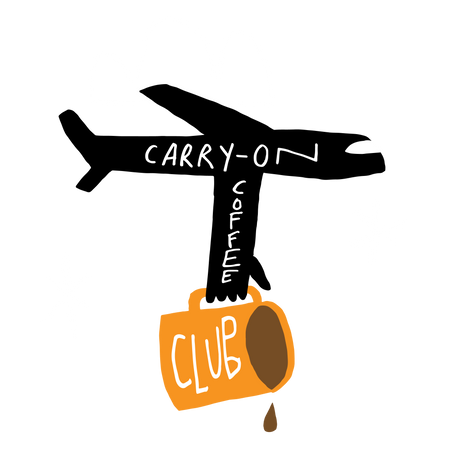 ALL ABOARD